Used & New Restaurant Equipment Sales, Service, & Repair
Service & Supplying Restaurant Equipment
Long Island, Suffolk County & Nassau County
Emergency Service Available 24 Hrs a day - 7 Days a week - (516) 978-9301
New Restaurant Equipment Long Island NY
Get the right restaurant equipment for your business
New Restaurant Equipment Long Island
​

Direct Delivery. Cost Effective Alternatives. No Customer Downtime.
COOKING EQUIPMENT

LONG ISLAND
Commercial Cooking Equipment supplies your Long Island restaurant or food establishment with quality products and services that enhance timely cooking processes. From restaurant ranges & commercial ovens to commercial steaming equipment,
fryers, and more!
Commercial
Restaurant
Ranges
Commercial
Steaming
Equipment
Professional Cooking, Food Prep, Refrigeration & Storage Equipment
HERE ARE JUST SOME OF OUR TOP SELLING BRANDS
Click below to see all the restaurant equipment brands we supply & service
Whether your looking to furnish your long island food establishment, upgrade your food truck equipment or replace a unit in a school cafeteria, we'll supply you with everything you'll need to prepare, cook, and preserve your food or beverages. We offer a wide variety of restaurant equipment from Slushy Machines & Walk-In Freezers to Commercial Range Ovens & Fryers.
COMMERCIAL OVENS

LONG ISLAND
Quality commercial ovens on Long Island are an absolute essential to your kitchen to ensure quality service in a timely manner. With combination ovens, conveyor ovens, to commercial microwave ovens—We can help you find the best oven to meet even the most complicated of baking needs!
Conveyor Ovens & Impinger Ovens
Commercial Microwave Ovens
REFRIGERATION EQUIPMENT

LONG ISLAND
Commercial Refrigeration is fundamentally the most significant part of any commercial kitchen or food prep service on Long Island. We'll provide you withh the proper food prep, reach-in, bar, under counter, or work top restaurant refrigeration equipment
Food Prep
Refrigeration
Equipment
Reach-In
Refrigeration Equipment
Under Counter / Work Top
Refrigeration
COMMERCIAL FOOD PREP
EQUIPMENT
Commercial
French Fry Cutters
When you have the proper commercial food prep equipment in your Long Island kitchen, you guarantee successful operations on a day-to-day. With commercial mixers, blenders, meat slicers, food processors, and much more; time-consuming physical food-prep is no longer an issue with automated processes and reliable results!
Commercial
Immersion Blenders
Commercial
Food Processors
Whether your restaurant requires the coldest of cold or hottest of hot—Long Island commercial beverage equipment guarantees the results you desire. Our quality equipment includes Under Bar Equipment, Coffee Makers/Brewers, Slushy Machines, Beer & Beverage Dispensers and more!
Granita & Slushy Machines
Beer & Beverage Dispensers
Commercial Work Tables provide quality long island prepping stations for all of your cooking needs. We supply a wide variety of tables from wood work top tables that are perfect for bakeries or cafes, poly top work tables that double up as sanitary and safe cutting boards, to equipment stands and filler tables.
Stainless Steel Work Tables
Professional Snow Cone Machines
FOOD DISPLAY & MERCHANDISING
EQUIPMENT
Food Display & Merchandising equipment ensures an enticing visual selection of your long island products while maintaining the integrity of your business through safe and sanitary conditions in your restaurant! From ice machines and hot dog or popcorn equipment to food display cases, vending carts, kiosks, & more!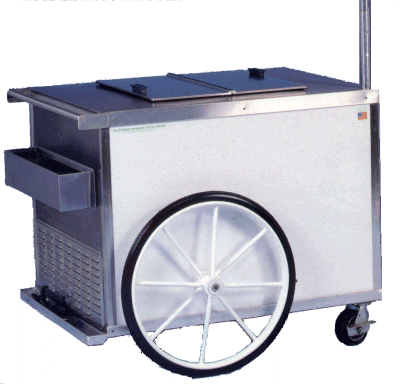 Whether your long island retaurant requires light or heavy duty cleaning—commercial grade sinks and equipment ensure seamless. We have the commercial sinks and accessories to meet the needs of your business and ensure that performing cleaning tasks is even more simple.
No matter the type of foodservice business—long island commercial dishwashers, equipment, and supplies are essential to efficient operations. Whether available space is plenty or volume is low—we have the highest quality commercial dishwashers to meet your required specifications.
Request a FREE Quote
or call us at (631) 414-7855 for more info!
New Restaurant Equipment Long Island NY - Good Deal Restaurant Equipment Inc. Farmingdale NY
We offer a wide range of top quality new restaurant equipment to long island. Good Deal Restaurant Equipment works with multiple manufacturers and distributors all over long island and nationwide to equip your business with a full line of commercial restaurant equipment. If you are interested in any of our new restaurant equipment, please fill out the inquiry form or call our long island office at (631) 390-9084